Joe Konrath ran an interview with Mark Coker of Smashwords the other day. Great interview. Super comments thread. Well worth reading, even the comments, as there's a lot of meat and Mark takes the time to go in again and again to address various issues folks have had. Click to read more...

Late last year, I predicted we would absolutely see ebook sales hit 25% of the book market in 2011, and possibly even break the 50% barrier this year as well, but absolutely do it in 2012 at the latest. Click to read more...
Yup – a brand new Ryan Blackwell story will be in the upcoming Twelve Worlds anthology, due out next month. I was also honored to have my story chosen to be the first in order, which puts it up in its entirety in the ebook sample. Click to read more...
I actually had second thoughts from the beginning, about posting my last entry – the bit about the House of Representatives voting yes on a bill which effectively shuts down NPR and PBS. Click to read more...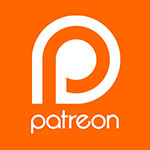 Yeah, it's offensive all right.
The Republican sponsored budget bill passed the House this afternoon. Among other things, the bill shuts down all funding for National Public Radio and PBS television. Click to read more...
Macmillan's president was recently quoted as saying ""The fear is I get one library card and never have to buy a book again."

Random House has announced they will be limiting library loans of their ebooks to 26 loans, after which libraries will have to pay to license the books again. Click to read more...
I was chatting in Twitter the other day with Zoe Winters and Amanda Hocking about some new productivity tools Zoe has been trying out lately: Freedom and Focus Booster. So I figured I'd download them and give them a shot. Click to read more...

So after thinking about it for a while, brainstorming it, plotting out a bit of the storyline, and generally doing all the things I do beforelaunching a new project, I've officially put fingers to keyboard on the new series today. Click to read more...
My wife and I have three kids – the eldest are twin girls, four years old.  And they've decided to take it upon themselves to begin writing books.  One of them just finished her book today.   Click to read more...
^