Well, that was certainly interesting. I did 44,000 words in three days, 24,000 words on the last day.
And I'm done.
I had a little time to spare – about a half hour. Click to read more...
Can't waste too many words here – sorry – not much time, and much to do!
I have about seven hours left. I have about 12,000 words left to write. I'm producing almost 2000 words an hour though, fingers flying, words spilling onto the page. Click to read more...
So I'm at 25.456 words right now. That's only 24,544 words remaining.
The good news is, I made about 13,000 words today. And I've got a great outline for the next 12,000 or so words, which means they will flow *really* fast. Click to read more...
Got a late start. I'm at 9669 words right now, which is about 3900 words better than I was going into today. Only 40,331 words left to go, and 56 hours left to do it in. Click to read more...
Every doggone year, I want to do NaNoWriMo right. I want to get out there, and write not just 1600 words a day – but more than that!
And every doggone year, it seems like things just explode around me every November. Click to read more...
Someone asked this question recently on a networking site I frequent. And I've seen a lot of people ask similar questions. They're good questions, asked by good people who have a love of good stories in their hearts. Click to read more...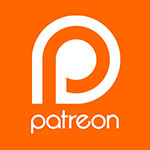 No, don't answer that question. It's pretty obvious that you think there are copious quantities of vapid, brainless dolts out there producing literature.

For those who don't know yet, Book Country is a program founded by Penguin last spring as a community for writers. Click to read more...
^