At the London Book Fair, one of the major topics of discussion was publishers discussing cessation of DRM use on their ebooks. DRM – digital rights management – is the encryption added to digital media which prevents copying, conversion, and some other sorts of uses of the media. Click to read more...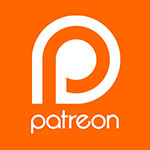 Self publishing is an outstanding way to go. Dean Wesley Smith has just sounded off that his position is now that for novels, self publishing is a better method than traditional publishing unless you're being offered a solid six figures per book. Click to read more...
This change IS a pretty big deal for indie writers.
Amazon announced today in their KDP newsletter that they have updated their recommendations for cover sizes for Kindle ebooks.
The new guidelines are a minimum of 1000 pixels on the long side – although they "recommend 2,500 pixels on the longest side to ensure better quality, and an ideal height/width ratio of 1.6." Click to read more...
^