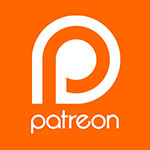 I've been speaking loud and long on this topic over on LinkedIn lately. It's a growing issue, a problem I am seeing inexperienced writers facing every day. A week does not go by without me hearing from or reading some writer talking about how they "self published" their book through some subsidy press or another. Click to read more...
I was chatting in Twitter the other day with Zoe Winters and Amanda Hocking about some new productivity tools Zoe has been trying out lately: Freedom and Focus Booster. So I figured I'd download them and give them a shot. Click to read more...
Jim Hines just wrote an interesting article the other day regarding Amanda Hocking's success and what it means for other people.  He's speaking about her in a fairly cautious manner, though – reminding folks that she's an outlier, and probably not indicative of what any one writer will be able to accomplish any more than say, Stephen King or J.K. Click to read more...
Hot Topic?
The interwebs are abuzz these past weeks with news about Amanda Hocking.  From unpublished author in April 2010, she now has nine (going on ten) books self published, sold 100k books in December, 450k books in January, and goodness only know how many in February – probably a lot more than January, because the mainstream news media got hold of her then, giving her a lot more exposure.   Click to read more...
^