Something I thought I probably ought to clear up – technically, I guess this ought to be month four, not month two. I did this before – over a year ago, shortly after Dean Wesley Smith started his "Writing in Public" series. Click to read more...
I'm more or less always on the lookout for cool new bits of tech to use in my writing. I have a pebble watch that I can use to control the music player on my phone, which in turn can be connected to either a bluetooth earbud or a portable Jawbone speaker. Click to read more...
Didn't wake up til around 9am. Still felt groggy and tired. Stayed in bed checking email and generally surfing the internet while feeling cruddy until around 11am. Then up, got a little housework done, fed myself and the munchkins lunch. Click to read more...
This change IS a pretty big deal for indie writers.
Amazon announced today in their KDP newsletter that they have updated their recommendations for cover sizes for Kindle ebooks.
The new guidelines are a minimum of 1000 pixels on the long side – although they "recommend 2,500 pixels on the longest side to ensure better quality, and an ideal height/width ratio of 1.6." Click to read more...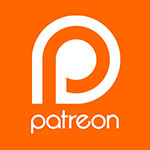 I've been speaking loud and long on this topic over on LinkedIn lately. It's a growing issue, a problem I am seeing inexperienced writers facing every day. A week does not go by without me hearing from or reading some writer talking about how they "self published" their book through some subsidy press or another. Click to read more...
There is a serious question writers today are beginning to ask: what services are publishers providing? And are those services worth the cost?
For a book published *right now*, today, probably the answer is yes. Click to read more...
Still playing with the art some.  I rough-drafted a new layout, which I think might have more energy.  Also tried tweaking the colors again.  Just brainstorming various ideas.  These new ones are just mock-ups – I haven't scaled everything perfectly yet or redone the fonts.   Click to read more...
Second draft of the cover art for By Darkness Revealed.  Next version will see a few tweaks, but the art is almost there, I think.  I'm pretty pleased with the overall effect, to be honest – simple whitespace, iconic imagery, bold and easy to read fonts.   Click to read more...
^