I'm officially behind, effective today. But that's ok.
This morning was a bit of a late start. Had a few bits of business to deal with which soaked up my morning, so despite my best intentions, I got started writing after lunch. Click to read more...
Another work day. Out the door by 6:30am, and back home around 5pm. Long doggone day. 😉
Spent an hour alternating catching up on some emails with working on Starship edits. Click to read more...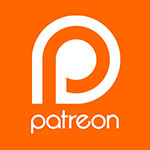 Self publishing is an outstanding way to go. Dean Wesley Smith has just sounded off that his position is now that for novels, self publishing is a better method than traditional publishing unless you're being offered a solid six figures per book. Click to read more...
I am forced to wonder, after reading this latest interview with the noted president of the Author's Guild, if the man has actually a) bought any books in the last decade, b) listened to any of the writers he is supposed to be supporting about what they'd actually like, or c) thought for fifteen seconds about what spills from his fingers onto a computer screen before pressing "send" on interview questions. Click to read more...
Some very bright folks pointed out that the data used for the survey on the 26th was actually pulled from Amazon's Popularity index, rather than their Bestseller index. What's the difference? Click to read more...
So there's two big questions on everyone's minds about ebooks these days, right?
1) How much of the market do indies (self publishers) really have?
2) What price is working for folks? Click to read more...


This is the beginning of a new series I'll be following up on regularly. Here, I'll be writing about publishers: big, small, and self. How they fit into the new publishing paradigm. Click to read more...
The holidays are over. All those millions of new Kindles are unwrapped and in use. So I thought it might be a good time to take another peek at those bestseller lists, and see how the indies are faring in a market which some analysts believe has doubled since this time last year. Click to read more...
A new year, and time for a change.
I've updated the blog. New look – a crisp, clean website which should load a little faster and look a little more professional. Click to read more...
I don't really feel like running out new predictions right now. Maybe tomorrow.
Instead, I thought I'd take a look at 2011, and then ahead at 2012, and set some goals. Click to read more...
^