I am forced to wonder, after reading this latest interview with the noted president of the Author's Guild, if the man has actually a) bought any books in the last decade, b) listened to any of the writers he is supposed to be supporting about what they'd actually like, or c) thought for fifteen seconds about what spills from his fingers onto a computer screen before pressing "send" on interview questions. Click to read more...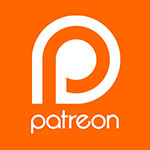 No, don't answer that question. It's pretty obvious that you think there are copious quantities of vapid, brainless dolts out there producing literature.

For those who don't know yet, Book Country is a program founded by Penguin last spring as a community for writers. Click to read more...
OK, I haven't even seen this gadget, but if I didn't already own a Kindle, I'd be sold.
First, appearances. OK, we're working from photos and videos right now, unless you happened to be at BEA this week where they announced the device. Click to read more...
Joe Konrath ran an interview with Mark Coker of Smashwords the other day. Great interview. Super comments thread. Well worth reading, even the comments, as there's a lot of meat and Mark takes the time to go in again and again to address various issues folks have had. Click to read more...
^