And now, for a taste of things to come! Ouch, shades of Mortal Combat aside, I've written a short story, more or less a prelude to the Kickstarter novel about Dead Britannia, a new serial about Britain just after its abandoned by Rome – the days when the legend that became King Arthur was born.
Click to read more...
My peak writing days give me 20-25 thousand words of fiction. I can kick out five thousand or more words in a day without really breaking a sweat. I've also found that the parts of my books where I wrote more words per day are cleaner, clearer, require less revision and get less critique from my editors.
Click to read more...

Looking Back
Taking a peek back at 2013 – well, it was a messy year. I had more than one thing explode on me over the months packed in there. Injured an ankle badly enough that I thought it was broken at first. Click to read more...
Another sick day. Hopefully the last! I woke around 9am, and spent a rather lazy morning. Hung out with Susan for a while, read a little bit. Checked my email, and made eggs for lunch around 12:30. Click to read more...
I was still a mess all morning. Fever on and off in patches, and TIRED. Couldn't keep my eyes open for more than an hour or so at a clip. The poor kids: having to deal with both parents laying sick in bed these past few days hasn't been all giggles for them, either. Click to read more...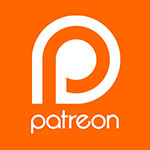 Self publishing is an outstanding way to go. Dean Wesley Smith has just sounded off that his position is now that for novels, self publishing is a better method than traditional publishing unless you're being offered a solid six figures per book. Click to read more...
This change IS a pretty big deal for indie writers.
Amazon announced today in their KDP newsletter that they have updated their recommendations for cover sizes for Kindle ebooks.
The new guidelines are a minimum of 1000 pixels on the long side – although they "recommend 2,500 pixels on the longest side to ensure better quality, and an ideal height/width ratio of 1.6." Click to read more...
I am forced to wonder, after reading this latest interview with the noted president of the Author's Guild, if the man has actually a) bought any books in the last decade, b) listened to any of the writers he is supposed to be supporting about what they'd actually like, or c) thought for fifteen seconds about what spills from his fingers onto a computer screen before pressing "send" on interview questions. Click to read more...
The Author's Guild blog has just posted a letter from Scott Turow titled "Grim News". The post expounds upon how the DOJ's recent announcement it intends to file suit against major publishers for conspiring to fix prices on books is a terrible thing for everyone, and basically defends the assorted publishers' actions. Click to read more...
^