Yesterday, the Author's Guild placed an ill-advised blog entry on their site. It's such an obvious piece of fluff propaganda that it's being picked apart around the internet. One of the better commentaries was penned by Passive Guy over on his blog. Click to read more...
A new year, and time for a change.
I've updated the blog. New look – a crisp, clean website which should load a little faster and look a little more professional. Click to read more...
This one's aimed at writers, but it'll also interest readers out there, since I'm going to be posting some fiction here for folks to read. Yes, soon. Maybe tonight. Definitely by tomorrow. Click to read more...
So, a few new changes to the blog over the last 24 hours!
First, I added a new column. The new column has links to my books and short stories on various vendors (just Amazon and Smashwords for now, but I'll be adding B&N soon as well). Click to read more...
Having trouble figuring out book format, terminology, typefaces, etc.? Want to know about some of the perils and pitfalls to avoid in designing a good book? I was directed to this site by a tweet from The Passive Voice (another great blog to follow, incidentally, regarding the publishing business in general). Click to read more...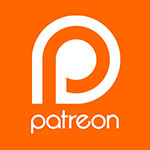 I suppose it was inevitable. Sooner or later, it was bound to happen.
For the first time in over two decades of using the internet, I got banned from a site. Click to read more...
NaNoWriMo is a blast. My wife and I have done it together three times now, and I credit NaNo with no small part of my renewed interest in writing, the last few years. Click to read more...
Something a little different this time.
Had a fun chat at work the other day. Oddly enough, it was about surviving the zombie apocalypse. No, I don't really think there is one coming. Click to read more...
J.E. Medrick invites some of the writers for the "Twelve Worlds" anthologies to do a series of interviews and guest blogs over on his site. Mines up now – actually, has been up a few days now, and I'm a little late getting the word out over on my own blog. Click to read more...
Yup, caught myself.  I've been spending way too much time the last few days popping in to this site or that site, writing replies to various questions on LinkedIn or the WD forums, scanning blogs, you name it.  Click to read more...
^